About Our School
Facilities
The Communication Complex
The Communication Complex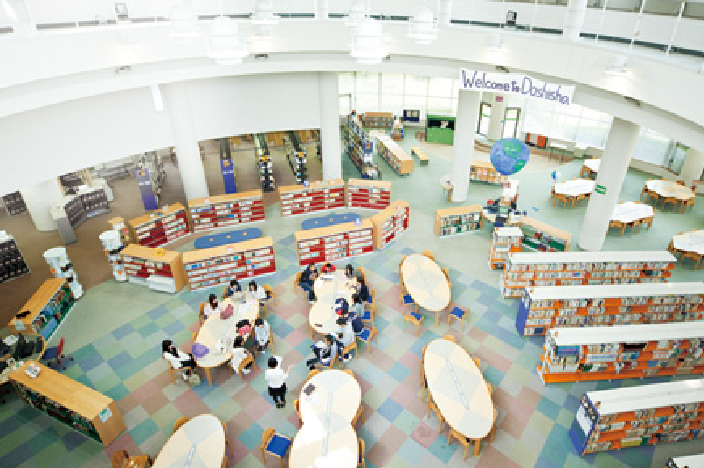 Communication Center
The Communication Center is the central facility for "communication." The center functions as a library, a computer lab, and an audio/video facility. The Communication Center is the core of our communication complex.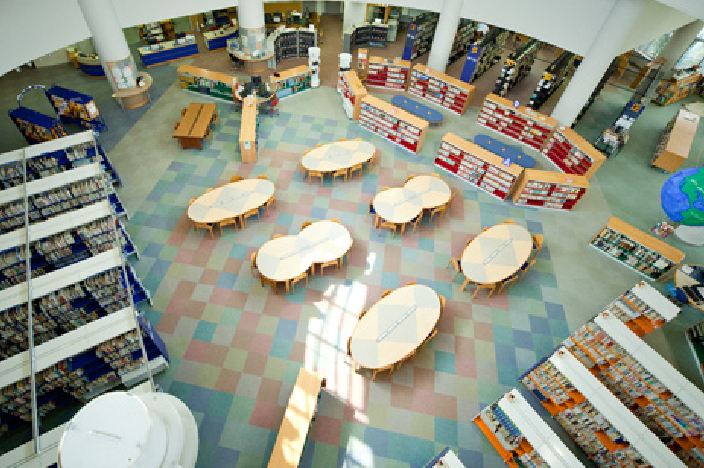 How it is used
The students are allowed to use the Communication Center in their free time. Some use computers and tablets, some write reports, some watch videos, read magazines or newspapers, or just enjoy their time with their friends. There are numerous ways to make use of this facility.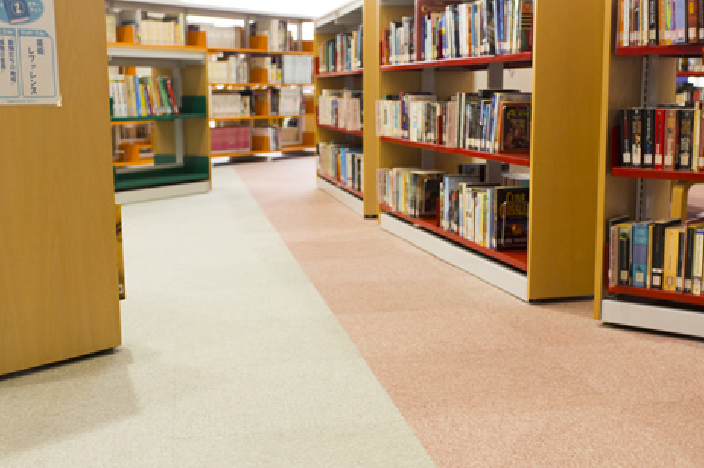 Areas
Each area in the Communication Center has its own purpose. Students and teachers come up with creative ways to make use of the facility.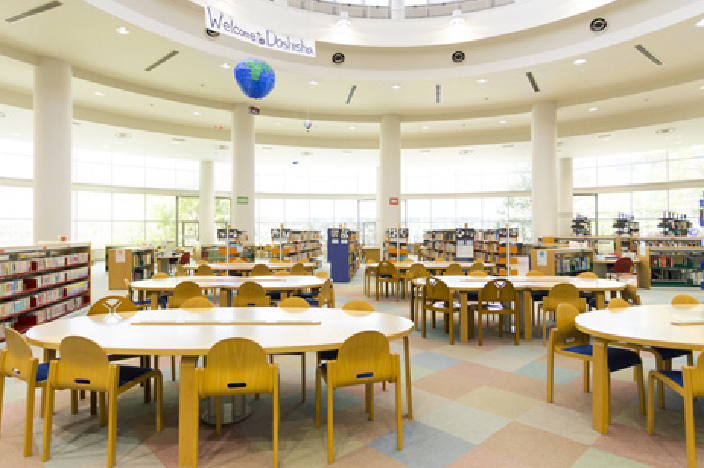 Class Areas
There are 5 class areas with 250 seats in total. It is among the largest facilities of its type at any high school in Japan.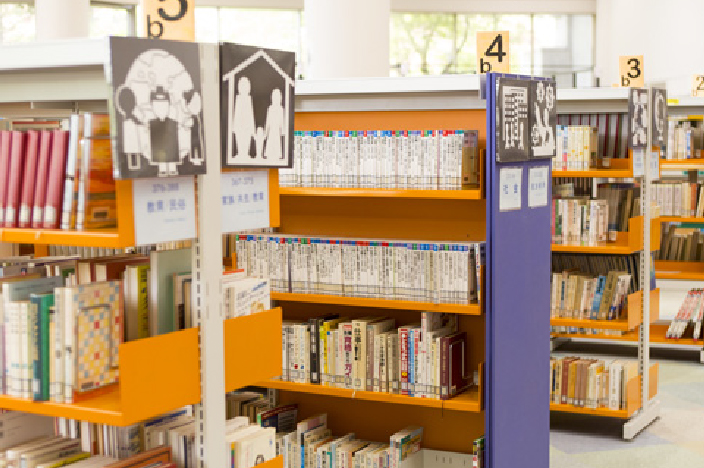 Books
There is a wide variety of books in Japanese but also in other languages. Students are able to make requests on what books to add to the large collection of books on a daily basis.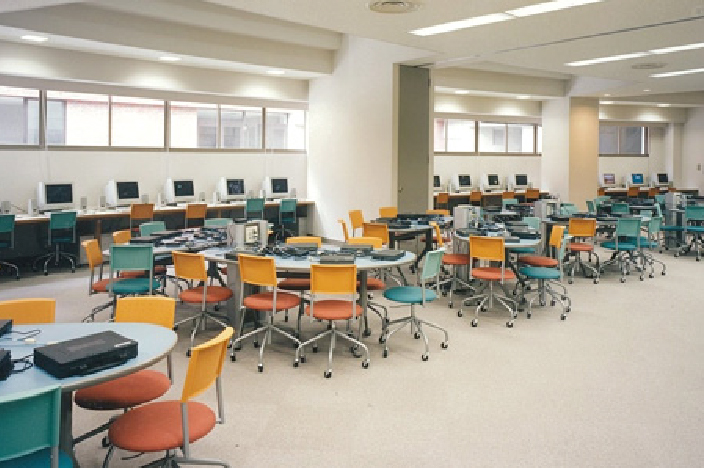 Creative Zone
This room can be used for research, debate, and other creative purposes since the chairs and desks can be moved around freely according to the activity.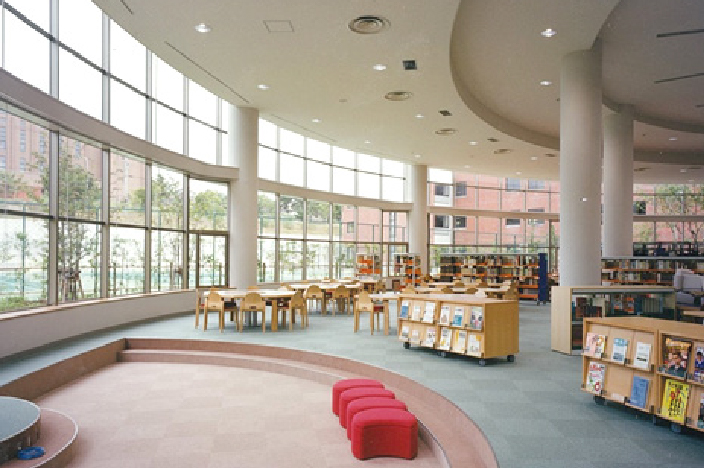 Browsing Presentation Pit
This area is used not only for student presentations, but also lectures and informal talks by visitors.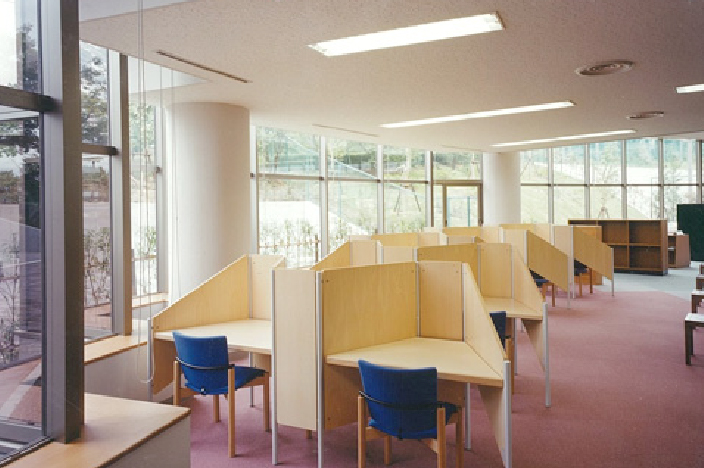 Carrel
This area is for students who wish to study privately.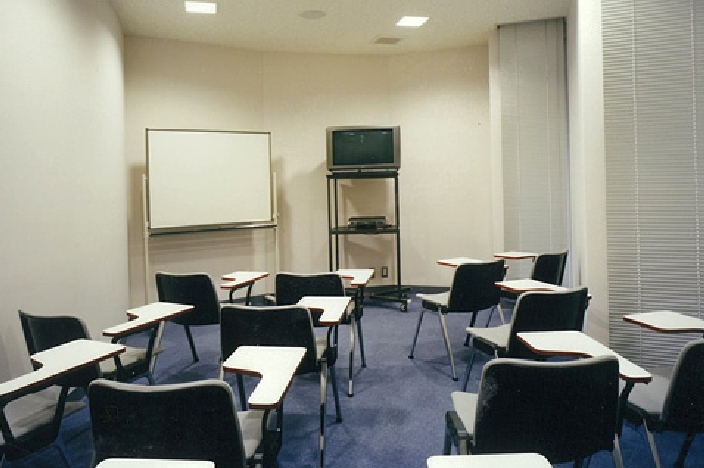 Mini Theater, Studio
Classes using movies and other media can be held in this area. Lunchtime programs on the public address system by the broadcasting club are held in the studio.
Communication Plaza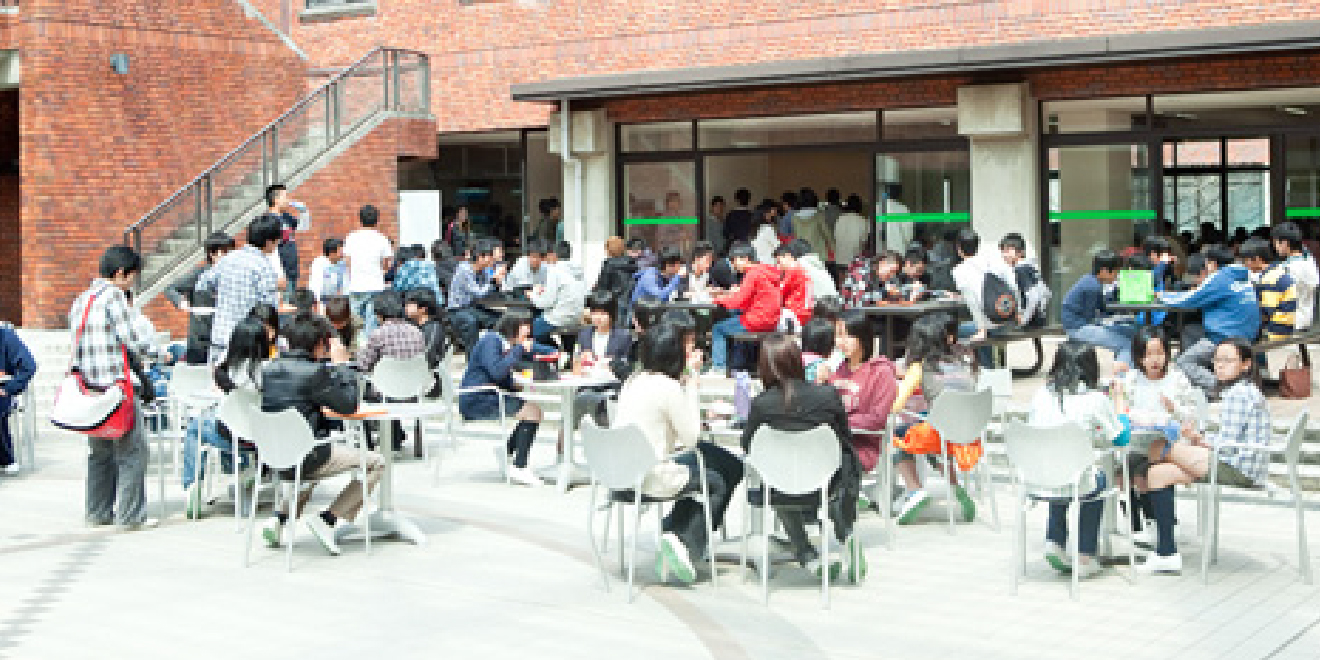 An outdoor common area where students can gather in their spare time, and also eat lunch. Lunchtime concerts by the brass band club, performances by the dance club and cheerleading club members occasionally take place here.
Communication Café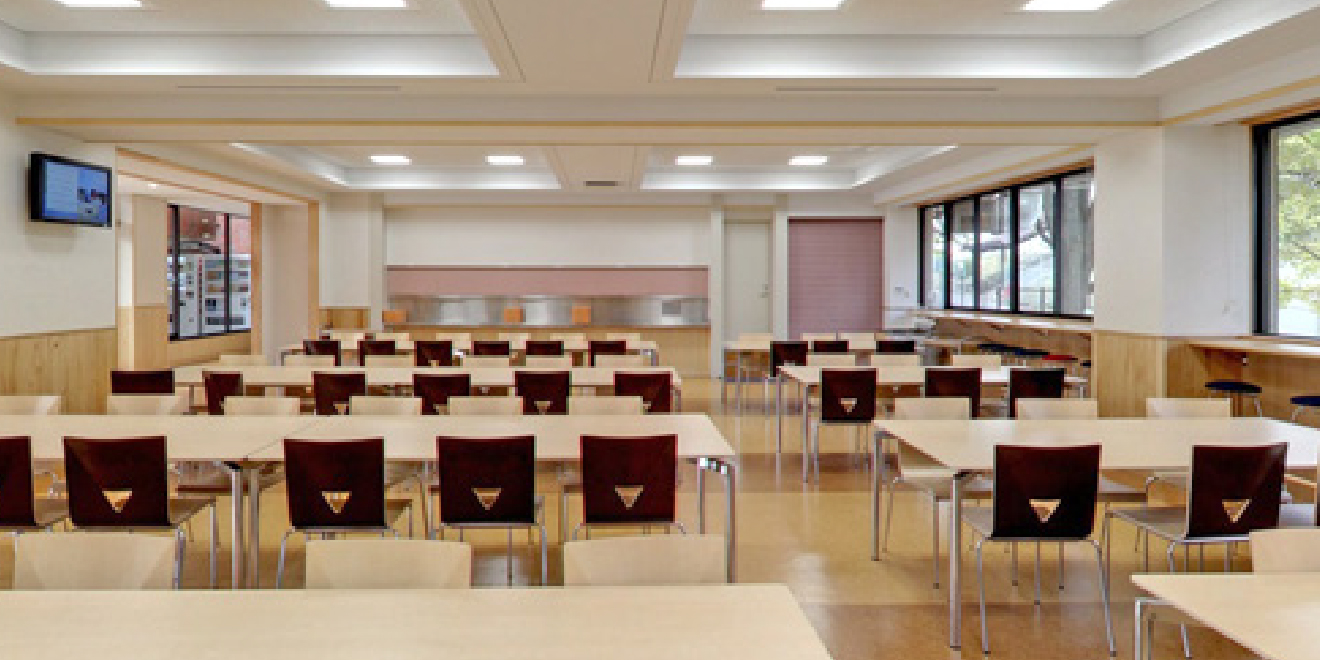 There are 116 seats in the café. Set meals, noodles, curry rice, and bento boxes are sold. It is also open for the students to use outside the café hours.
Communication Hall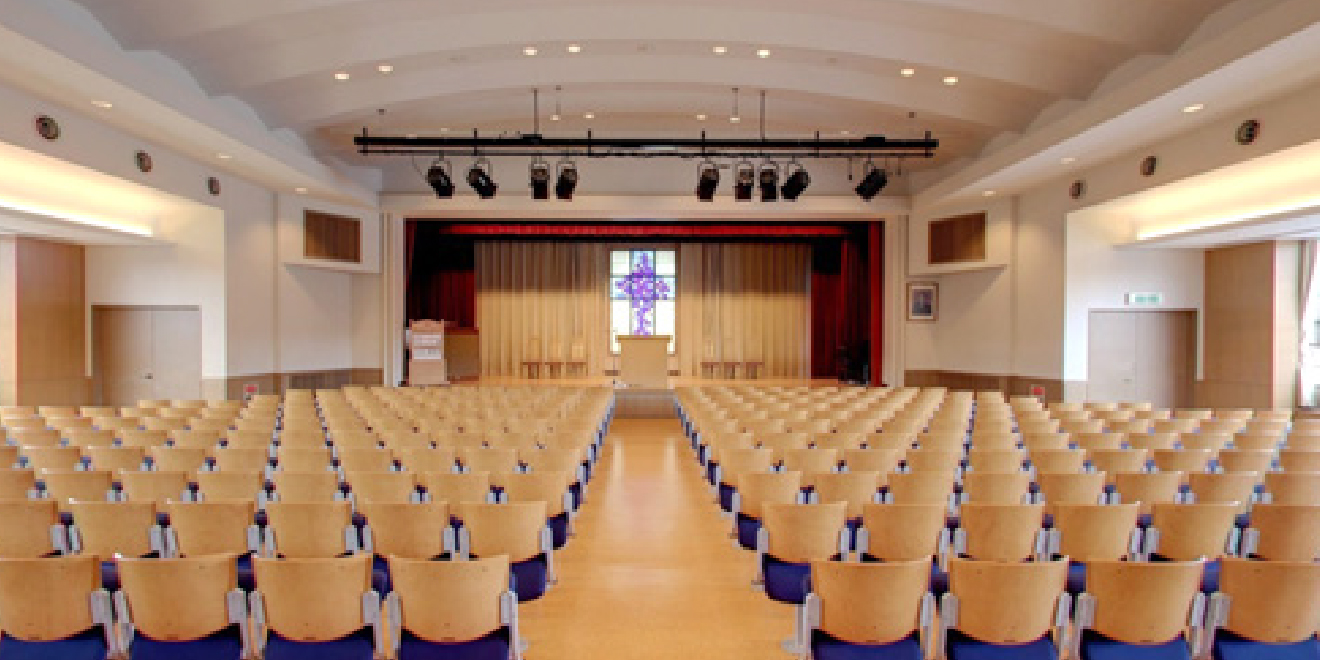 Junior high school students hold their morning services here every day. The hall has a 450 inch screen and theater lighting. It can be used for multiple purposes, such as grade assemblies, and class presentations.