About Our School
Facilities
School Map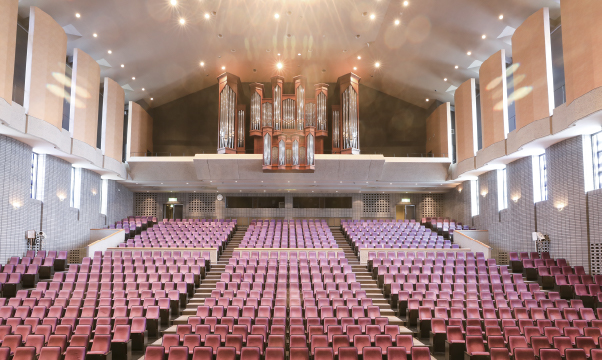 A:Neesima Memorial Chapel
This chapel was built in 1988 to commemorate the 111th anniversary of Doshisha's foundation. The chapel is built within the grounds of Doshisha Women's College. It can be used for various purposes.
The high school students hold their morning services here every day.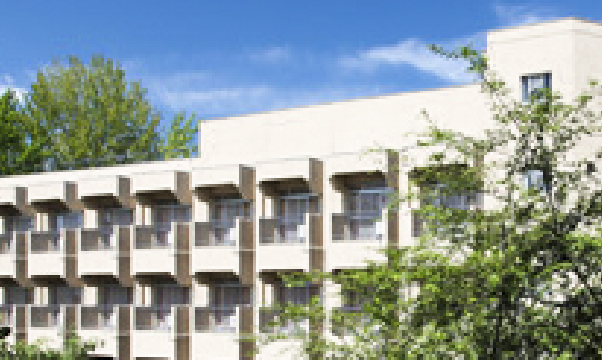 B:Dormitory
There is a dormitory for students whose homes are far away from school. The residents learn mutual respect and independence through their dormitory life. There are two buildings each for female students and for male students.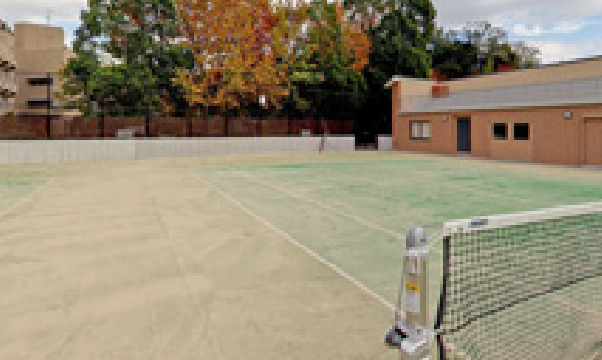 C:Tennis Court
There are 6 tennis courts in total.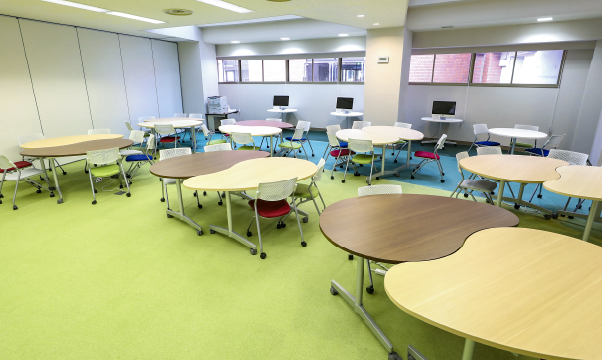 D:Communication Center
There are 5 class areas with 250 seats in total. It is among the largest facilities of its type at any high school in Japan.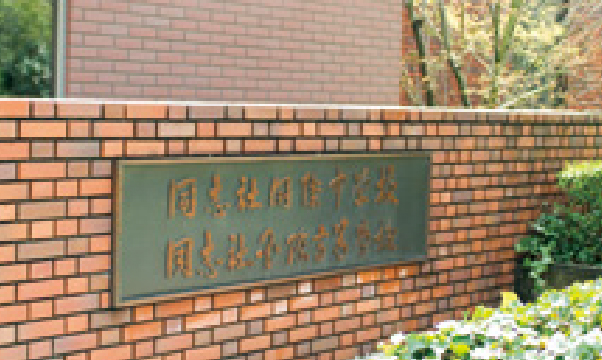 E:Main Entrance Gate
Students come through this gate every morning. The security guards are present at the station at all times.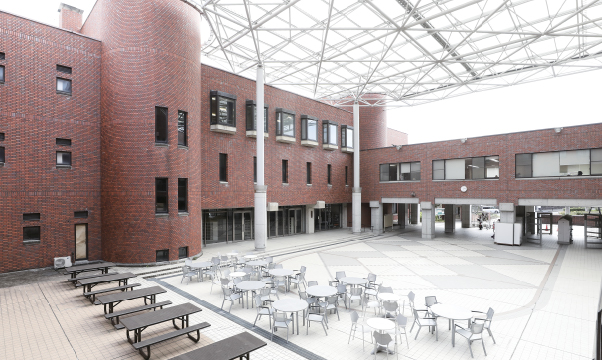 F:Communication Plaza
Sunlight shines in from the transparent roof above, making the plaza a bright and open space for the students to spend their free time.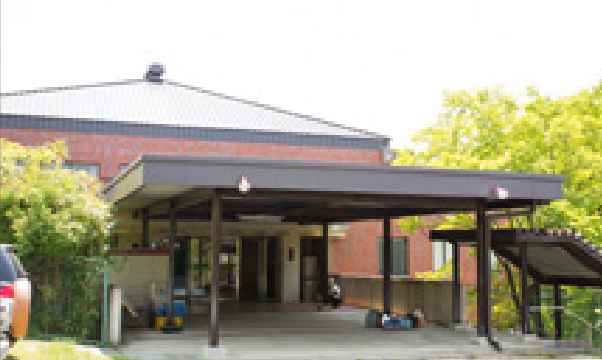 G:Gym (Shion-kan)
The building has two floors. The first floor is mainly used by the table tennis club and the kendo club. The second floor is mainly used by the basketball club and the volleyball club.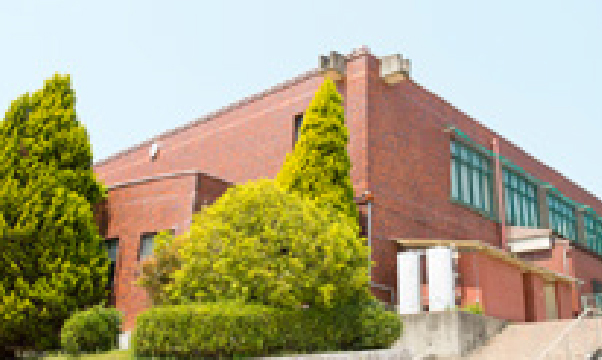 H:Gym (Boun-kan)
The basketball club and the volleyball club practice here after school.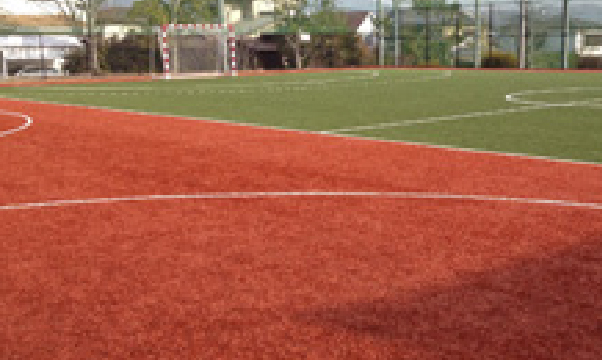 I:Free Space
Junior high school students release their energy here during their free time. It is also used by the junior high school American football and soccer clubs.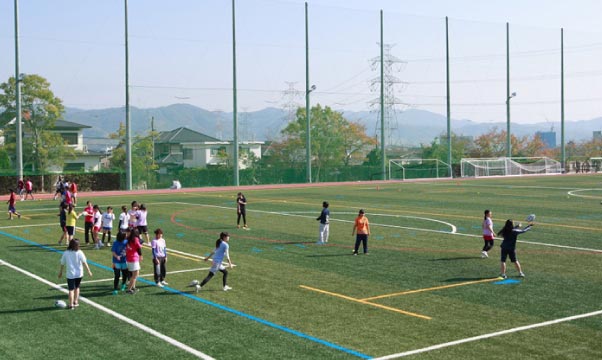 J:Athletic Field
Aside from P.E., it is used by various sports clubs; the American football club, the soccer club, the rugby club, the baseball club and track and field club.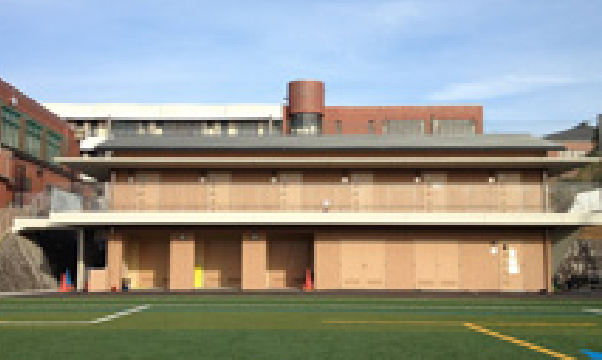 K:Clubhouse
Sports clubs that use the athletic field have their own rooms in this building.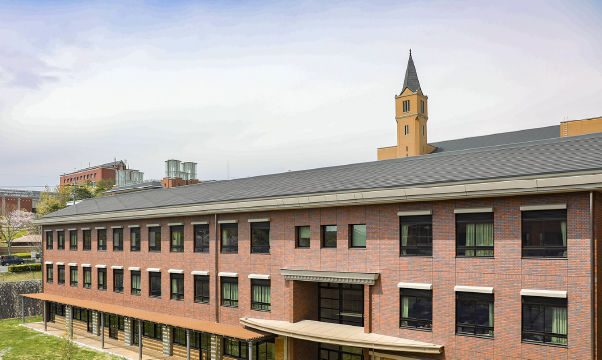 L・N:Keishin-kan
Used mainly for high school students. The art rooms, music rooms, and also smaller rooms with acoustic insulation are also here for students to practice instruments.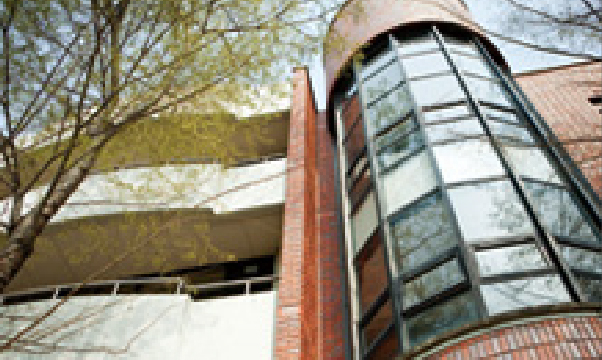 M:Yurin-kan
Used mainly for junior high school classes and homeroom. There are also classrooms for calligraphy, home economics, science, and information technology. There are training rooms and changing rooms on the first floor.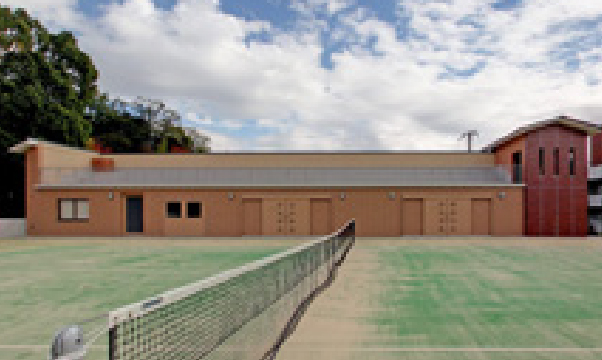 O:P.E. Building
There is a stand above the building with a good view over the tennis court.